A LIVING, WALKING DINOSAUR STRAIGHT OUT OF PREHISTORIC TIMES. 

It looks at you with her 3D eyes, can growl, and moves like a real dinosaur by realistic natural swinging tail.  This Jurassic beast can be your friend.  Every kid would love to have a little pet dinosaur they can control.  A remote-controlled toy like this can be the perfect surprise for them.  
PLAY WITH A REMOTE-CONTROLLED VELOCIRAPTOR!

This life-like creature can roam your territories too!  Give your children a gift they will surely love.  It looks frighteningly real when it starts to walk by, swaying and wagging the tail. When fully charged, the velociraptors can last up to 2 hours of continuous usage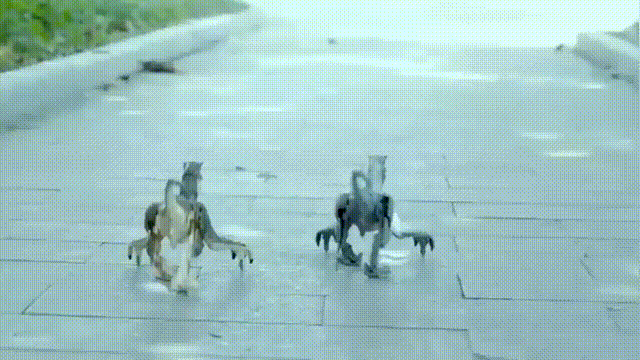 A KID'S DREAM.  Every little guy and gal have probably seen some dinosaur movies and wanted to have one as soon as the movies were over.  This is a great gift for them to play with and chase stuff. 

POWERFUL TOY.  This can stomp and swing as it walks down the hall.  This can stimulate young minds by introducing creative prehistoric culture.  The dino can walk in shallow water the covers the feet and on dry land.
SPECIFICATIONS:
Power:  3.7V, 1200mAh
RC Power: 2 * AA  Battery (batteries not included)
Size:  20 * 12 inches
Battery:  Lithium


BUY NOW!
This section doesn't currently include any content. Add content to this section using the sidebar.