---
THE MOST SOOTHING SOLUTION FOR CHRONIC PAIN!

Massage the cervical spine:
Our spine acts like a rubber band where it can get old and brittle if you don't move it for a long time, but also if used enough and with gentle tugs, you can stretch it in almost any direction.  The device massages your cervical spine in such a way that it effectively relieves you of neck pain offering you a more enhanced range of motion. It assists you in acting as a guide for your muscles to strengthen up and tighten.  It offers full relaxation and removes any acute pain if there is any.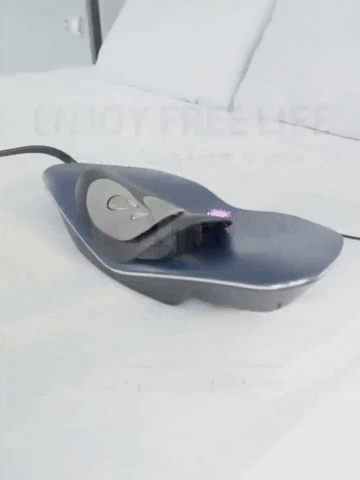 Comfortable and warm:
The main purpose of this neck massager is to reduce headaches, relieve tension, and increase relaxation.  This neck cervical traction device uses several advanced techniques to offer these benefits.  It does all this while offering you the utmost comfort and warmness.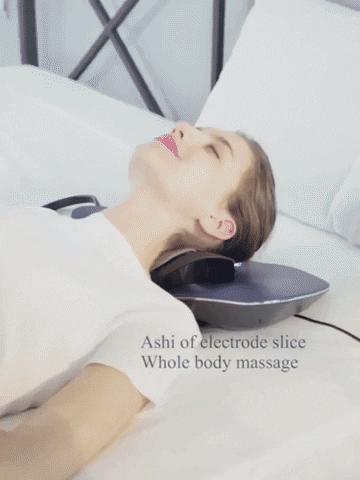 Low-frequency pulse: 
With its low-frequency pulse, this massager stimulates the sensory nerve fibers that bring you much convenience like kicking away the fatigue and muscle pain by getting analgesia using the low-frequency pulse specifically for the skin.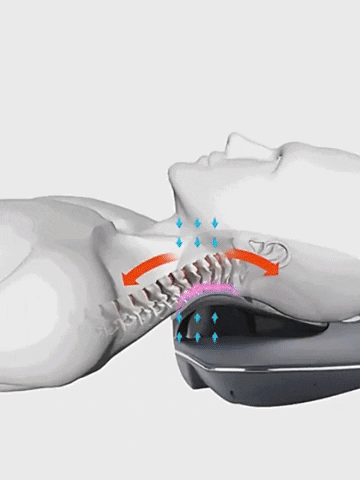 Three major security technology:
This massager comes with an automatic reset system that ensures safety and security with power off. To protect you from high temperatures, it has a temperature protection system that automatically stops the heating process when the temperature reaches 40-50 degrees. To prevent the airbag from overshoot, it automatically prevents the inflating of the airbags when it gets overinflated. 
Electrode piece:
 This cervical traction device comes with an electrode piece that can be used in different joints of the body, back, leg, arm, foot, and waist. This means, with the electrode piece you can cover almost all the parts of your body where you need relaxation and muscle pain relief.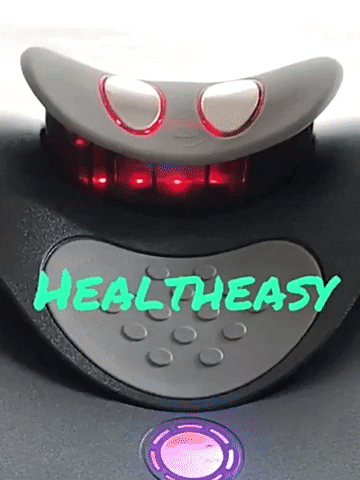 Various modes:
 With different modes of this massager, you can give yourself different levels of massages. It has three modes; Automatic A, Automatic B, and Automatic C.
The Automatic A mode is for getting full comfort and relaxation using high temperatures.
The Automatic B mode is set to a medium temperature for an enhanced push and pull mode.
The Automatic C mode is the low-temperature zone mode for making the bones active.
Magneto-optical effect:
 This massager comes with a magneto-optical effect that lets the massaging effect into the deepest part of the body for the best relaxation. It has a 10CM push height for reducing joint stiffness and improving tissue elasticity. 
15 minutes of continuous working time. Working voltage is 12V DC and 12W or more.
Seven types of automatic pattern combination and twelve-level pulse mode.
Switch button, air pressure traction, and automatic mode combination.
BUY NOW!
This section doesn't currently include any content. Add content to this section using the sidebar.